One of the most anticipated shows this year was Mary Katrantzou, and rightfully so. The bold textures, prints and structures of her designs adds a whole new dimension to the industry.
The ridiculous contrast between pinks and paradise make you wonder -
where does this creativity comes from?
It is gobsmackingly inspirational and makes me crazy with excitement.
Some of my favourites of all time include: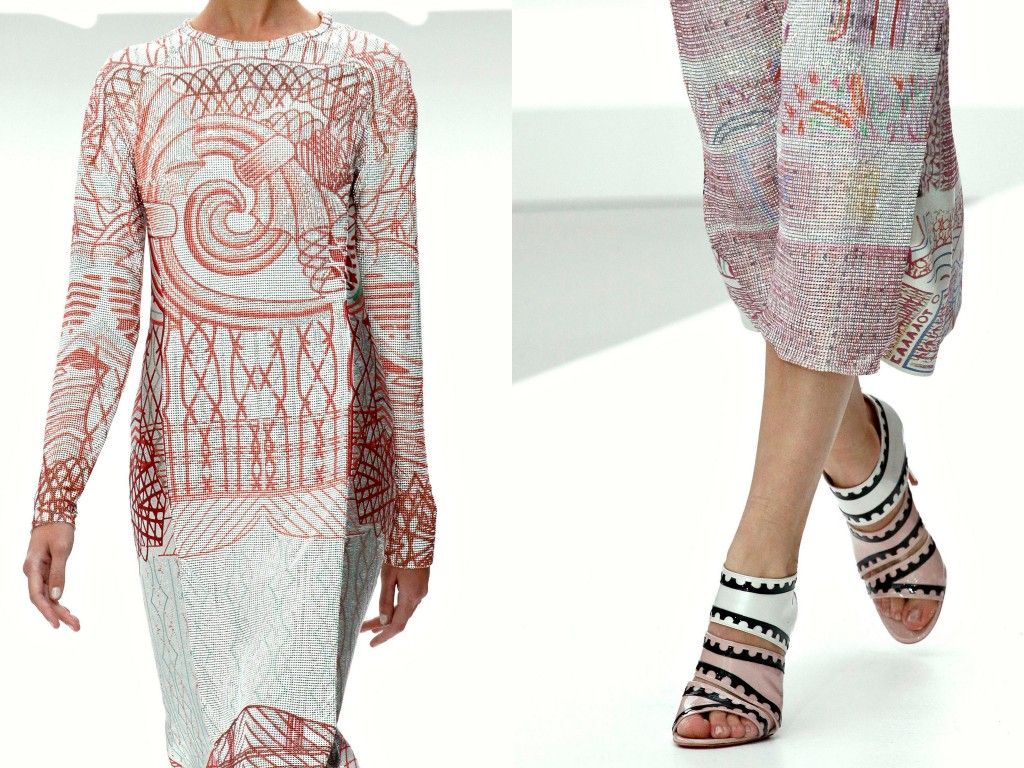 Printed silk pencil skirt
(don't bother, it's completely sold out)
Even her umbrellas (a special collaboration beteween Harbour City and and creative studio AllRightsReserved) is so vibrant and fun, it makes you wish that everyday was raining!