White gowns are a timeless classic, however, most people steer away from them faster than mouldy leftovers. However, the key is
how you wear it
. To avoid looking like a curtain of white, or a runaway bride go for shorter white dresses, like this quaint and sweet
Lover Dress
Miranda Kerr pulls off so cutely.
Want to make a statement?
Try matching an elegant white gown, with statement pieces, here Kelly Ripa has chosen a
Carolina Herrer
a with bold horizontal stripes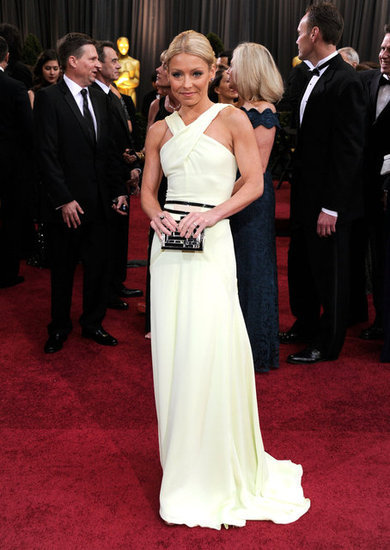 Lost for ideas?
Edge away from classic looks, by combining a bit of sex-appeal to your outfit. Rock your world with a whole new dimension, this
Alexander McQueen
dress is far from your traditional altar gown. It's a
party of feathers, beading and lace. Not for the faint hearted
Starting the trend
Serena Williams, aka Blake Lively really got the wheel turning in this Oscar De La Renta gown, for the white party in Gossip Girl. Not even going to pretend how absolutely stunning, and how much I adore this.
If you haven't got the
white
idea, try something softer like a soft pink gown. Reverting back to the ever-so-gorgeous Miranda Kerr again, in
Eva Brazzi
this time. Softer shades are less daring, however they are just as elegant.